WITCHCRAFT – WORKSHOP 2: Spellcasting and Magic
Welcome to this second evening workshop in your Witchcraft training - and bring your Magic Wand with you! You will continue to deepen your knowledge of Witchcraft, this time focusing on Spellcasting and Magic.
The most powerful magick will always be when you have personally had a hand in creating it. In Spellcasting and Magic you will be guided deeper into the world of Witchcraft and Spellcasting, so that you can use it in your everyday life.
Spellcrafting is the art of using energy to help regulate your world, to attune yourself to the energies around you, and to work with those energies for a beneficial outcome.   It's important to note that Spellcasting is not a religious act. Rather, it is a method of using energy to power some sort of desired change.  Using spells to protect and defend yourself and the people you care about, and improving various areas of your life can be part of supporting healthy living and a balanced life.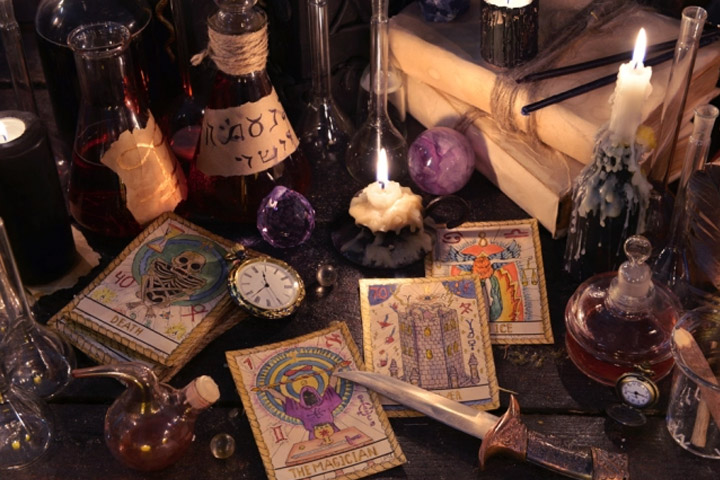 What will you learn?
You will learn more about spells and how they work through an introduction to Spellcrafting. Why cast a spell and guidelines for casting spells. We teach you how you can ground and centre yourself for the work of magick, as well as how to protect yourself. We talk about the power of intention and give you an insight into aspects related to Spellcasting and Magick in practice.
Some practical information:
3 hour evening workshop, online
Requirement: Witchcraft Workshop 1: The Spirit of Witchcraft (in person or online)
An eye cover (headscarf or sleeping mask) is helpful
It is recommended to take notes, so have a pen and paper/notebook with you
Take with you your magic wand
Bring the Art & Science of Witchcraft into Your Everyday Life!
Duration:  3 hour evening workshop
Pre-requisites: Witchcraft - workshop 1: The Spirit of Witchcraft
Place: Online
Pris: 750,- NOK
The Paradigm Academy VIPPS 571965 kr 750,- ved påmelding for å registrere din plass
Du kan også innbetale til The Paradigm Academy kontonr. 9490.05.98259.